2017!!! You gotta be kidding me! It really does seem like just yesterday our world was like freakin' out about Y2K!!!!! 17 years later I have to ask, " Where did all those years go? "
I actually celebrated my 10th anniversary with Stampin' Up this month- WooHOO! For those of you who don't know my short story, I signed up as a hobbyist and really never thought I'd have a profitable business and definitely never thought I'd earn 1 incentive trip much less 4! 2 getaway trips San Diego and Washington DC, and 2 Grand Vacations- the Mediterranean cruise last year and the Thailand trip this year.
I really want to say thank you to each of you who follow me on Facebook or Pinterest and take the time to ready my blog! The wonderful friends I have met through Stampin Up have really made this my Best Job Ever! Sorry to keep going on and on, y'all know I like to talk!
If you came to Stamping in Dixie from Maureen Rauchfuss's blog thank you for continuing on the hop. It is a busy time for everyone especially paper crafters and we look forward to sharing with you each month on the Hop.
This months theme is New Year's Celebrations! So, my first project is treats to help ring in the new year.
Love the Cheerful Tags Framelit set. So versatile, not just for bottle tags. The Godiva chocolate truffles are packaged in the 2 x 8 cello bags with cute toppers made from 2"circle punch, star punch and double banner punch. Awesome copper accents! Won't these look great on a New Year's Eve table?
For my card project I used the Large Numbers Framelits with Copper foil. I used the Basic Black and Melon Mambo cardstock to coordinate with the Godiva Chocolate wrappers. The Melon Mambo layer is embossed with the Sparkle embossing folder and for some bling I used the different glimmer papers to kinda look like fireworks. Though created with the theme New Year Celebrations in mind- I think this card could be used for several different celebrations! Hope you like it! Thanks for taking the time to hop along this month. Keep going. There are some really talented ladies in the group.
Kim Lamos is next and you can get there by just clicking the next button.
Let me wish you a very Happy and Blessed 2017. This is my prayer fro you.
Eph.3:16-18

I pray that from his glorious, unlimited resources he (God) will empower you with inner strength through his Spirit.
17

Then Christ will make his home in your hearts as you trust in him. Your roots will grow down into God's love and keep you strong.
18

And may you have the power to understand, as all God's people should, how wide, how long, how high, and how deep his love is.
19

May you experience the love of Christ, though it is too great to understand fully. Then you will be made complete with all the fullness of life and power that comes from God.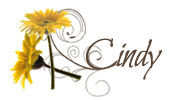 Rules for Mystery Giveaway
Comment on blog with #SFDecHop
receive one entry for each comment


Give away closes on Sunday the 18th.
One person will receive a small crafting gift from each blogger.
Winner is chosen by random number selector.
Stampin Friends Blog Roll
1.
Kirsteen Gill
-
2.
Carolina Evans
3.
Twila Davis
-
4.
Steph Jandrow
-
5.
Lynn Streifert
-
6.
Maureen Rauchfuss
-
7. Cindy Slack Waldroff- That's me.
8.
Kim Lamos
9.
Barbara Welch
10.
Melissa Thomas