Good morning stampers and crafters! It's another Stampin Friends Blog Hop!
I am so excited to again be hopping with these very creative ladies! I promise I feel out of my league. If you came from Caorlina Evans' awesome blog thanks for continuing on the hop.You can go back to her site with the PREVIOUS link You can also use the NEXT link to go on to

Lynn Streifert

blog This months guest hoppers joining us are the very talented:
Angela Lorenz
Kim Lamos
So, my title my have given you a clue as to this month's theme HOPE! Whenever I hear that word my mind immediately begins to hum the old hymn,"MY hope is built on nothing less than Jesus blood and righteous." What an anchor to hold on too! I am thankful for the Christian heritage generations before ihave passed on to me. Another thought that "Hope" evokes is tied to my friend Maria and a group of ladies called Women of Hope. Maria founded this organization 10 years ago after fighting her own battle with Breast cancer. Their mission is to educate, promote awareness and provide hope and encouragement for individuals and their families coping with breast cancer. It's amazing what they have accomplished in our community. I wanted to use this opportunity to do something for them. These projects will be donated to WOH to use in the gift baskets they pass out to those newly diagnosed with breast cancer.
Here's a group picture. I loved this Paper Pumpkin kit and thought it would be fun to do banners with hope on them. The banner hanging in the picture is the one off one of the cards on the left. It was made using the directions in the Paper Pumpkin kit. The other card I kind of did my own thing. It has one pennant with a heart from Sunshine Wishes thinlets and the word hope, I also stamped the always from the Time of Year hostess set.
I love my 3-d project. Ir's great when you have friends with addictions different than your own!
I can't throw away Crystal Light containers. I have boxes! I love peach tea! My friend Sharon loves Altoids! She gave me a big bag full of empty tins! This one is covered in a piece of the 2016-2018 DSP in Flirty Flamingo on top and bottom. Then I added washi type around the edges top and bottom and the middle is a piece of Ruched Flirty Flamingo ribbon. I stamped hope is black from Watercolor Wishes and added a Bitty Butterfly in a piece of black DSP.
Because this is for the Women of Hope baskets, I added Peppermint Patties and peppermint hard candies. These are both helpful with upset tummy's! Here's the inside.
The says on the inside is from the stamp set Here for You( 142164 Clear). It's one of the best stamp sets we've ever had for sayings for those going through difficult times.
And finally, don't forget We have awesome Blog Candy. So comment on each blog with the #SFAugHop to earn chances for the prizes. The winner will receive a gift from each Blog!
I HOPE you have an awesome day. Be blessed and be a blessing to those around you. God Bless.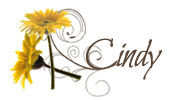 Blog List
Elizabeth Jeanne
Kim Lamos
Kathie Rotti
Angela Lorenz
Christine Pennington
Barbara Welch
Steph Jandrow
Melissa Thom
Carolina Evans --
Cindy Waldroff -Me! Your here!!
Lynn Streifert
Siara Acdal
Andrea Tracy-Tucker
Maureen Rauchfuss