Thank you for visiting the Stampin' Friends Blog Hop. I am honored to be a part of this talented group of ladies. This months theme is Love.If you came from
Lynn Streifert's blog
you can go back with the previous link. Please keep going today and find the next awesome project idea at
Stacey Lane's blog
by using the next link at the bottom of this post.
Well, I love to make handmade, thoughtful cards. The one that says "I think you are special." Whether it's for my Valentine, my grand kids or just my good friends, I want them to know when they look at it that I was thinking of them and I think they are worth a little time and effort! We have little grands running around and Barney is often heard singing, "I love you, You love me"! Which was the first thought that ran through my head when I saw the theme for this month.
My first project this month is a simple card. I want to make a bunch of these for some special people. I have a hard time doing simple, so this was a challenge! I chose Watermelon Wonder for my primary color because I really like it and as one of the 2015-2017 In Colors it will be retiring end of May! So use it while I can! I also used the notecards from Stampin' Up. This is a single layer card with the shirt stamped and cut with the new Custom Tee bundle and popped up on dimensionals. I added some Watermelon Wonder striped ribbon and done!
It's just not a treat without Chocolate! So I wrapped a big dark chocolate candy bar with DSP and added the banner stamped with love you lots from the Hostess Set Love You Lots. The ladybugs are stamped in Basic Black and colored with Watermelon Wonder. The Smokey Slate heart DSP is from Foxy Friends paper stack. Are you wondering just what the other project is? Well, I back in October, I bought what I thought was some small note pads. Not! It was basically a thick stack of 3 x 5 cards cut in half! Now, what am I going to do with this? Well, I counted out a dozen little cards, made a front and back from cardstock, punched a hole in the corner and added a notebook ring. Embellished the front and added some ribbon! It measures only 2.5 x 3. I stamped the inside with words from
Thoughtful Banners that remind me of the dear friend I intend to give this too.
Well, that's all folks! Thank you for stopping by today. I hope you found something that inspires you. Please leave a comment using the # SFBlogHop. Be bless , bless those around you and sing the Barney song, "I love you, you love me..." we all could use a group hug sometimes. Don't forget to check out Stacey's blog next!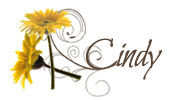 Blog Hop list
1.
Elizabeth Jeanne
-
2.
Raquelle Clifton
3.
Kathie Rotti
4.
Barbara Welch
5.
Twila Davis
6.
Kirsteen Gill
7.
Steph Jandrow
8.
Lynn Streifert
9. Cindy Waldroff- That's me!
10.
Stacey Lane
11.
Melissa Thomas
12.
Kim Smith
13.
Maureen Rauchfuss
14.
Andrea Tracy-Tucker
15.
Kim Lamos